Hello and Welcome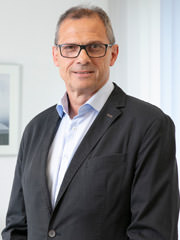 on my website. I greatly appreciate the opportunity to provide you with urological services. The information that follows is designed to give you an overview regarding our policies and methods of practice. The more you know, the better we can be service to you and yours.
My general medical education I started at Martin-Luther-University Halle/Wittenberg. In 1985 I transfered to the Weidenplan Hospital in Halle/Saale for my general, practical and urological training. I completed my training in urologic surgery at the Westpfalzklinikum Hospital in Kaiserslautern. I am a Member of the Professional German Association of Urological Surgeons and also the Secretary-Traesurer of the local Chamber of Medical Doctors. After I obtained my PhD at Heidelberg University, I opened up my own, solo pratice urology office in July 1993.
Urology is a medical-surgical specialty caring for the various problems of female urinary systems and male genito-urinary systems. We specialize in the care of both adults and children. I have a special interest in the management of urological cancers, different organic stones, voiding dysfunction, infections and male infertility. We place great emphasis on the education of our patients. In addition, to maximize safety and efficiency, we utilize electronic medical records and practice continuous quality assurance in the office and lab. We carry out ambulatory, day-patient surgery. Everyone in our practice operates as a team member. All have been trained as professionals and we take pride in our professional capability. On Wednesday afternoons, we offer special opening appointments for our youngest patients - your children. Bedweeting, dysfunctional voiding or circumcision being the main reason why parents become concerned, frequently.
Sometimes, it is necessary to go the extra mile. In particularly cases we cooperate with both local experts as well as with medical specialists in Heidelberg, Mayence (Mainz) or Munich (München).
We aim to generate a professional enviroment that is compassionate, efficient, comfortable and thorough in every respect. We want our patients to feel confident and secure in our experience and skills.
Thanks for perusing our Web Site,
Jens M. Schlicht, M.D and his team